Posted on
By My Pet food Store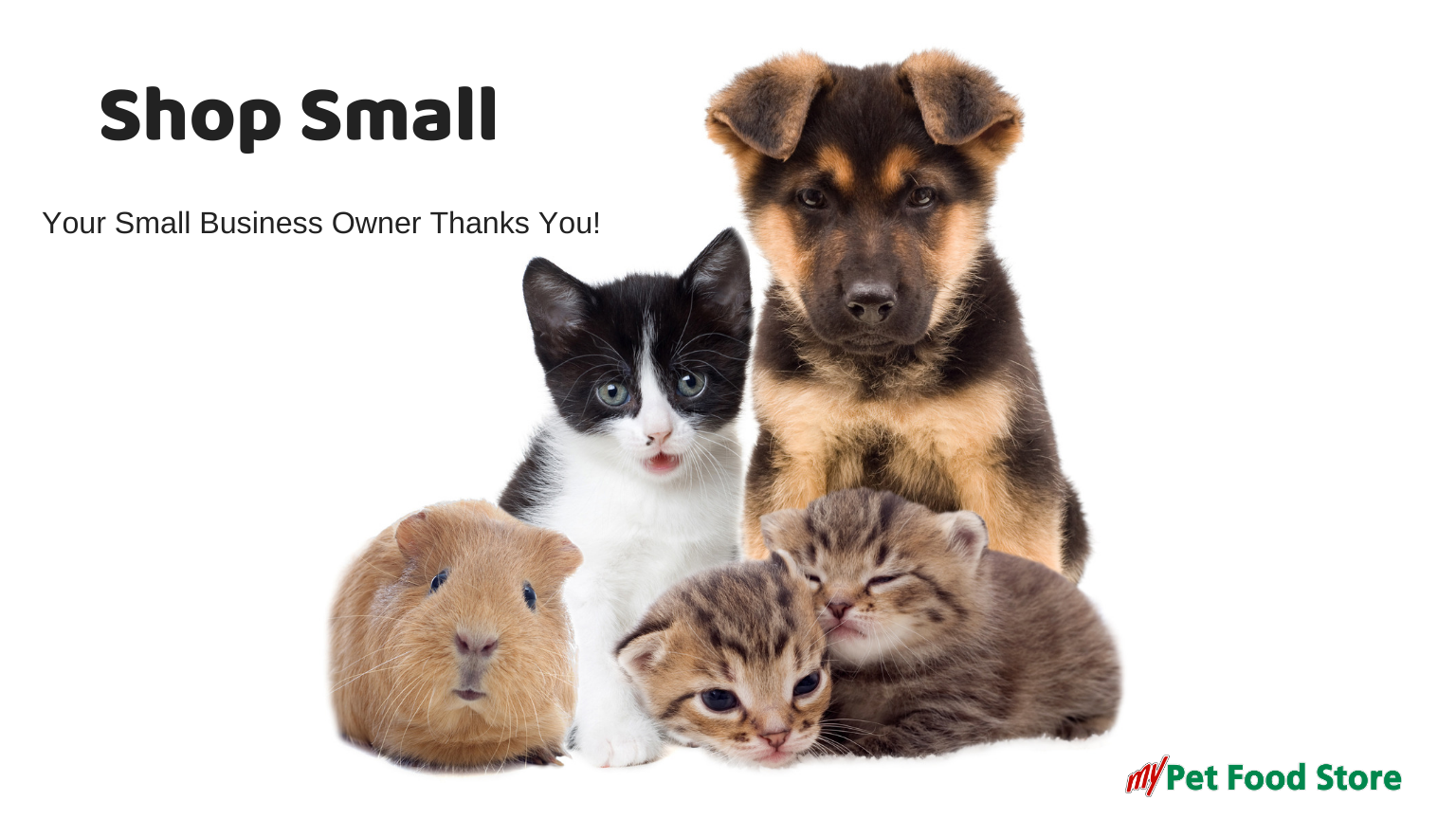 It's been said that small business is the backbone of the United States economy. These incredible small businesses are owned by our family members, our friends and our neighbors. Even though owning a small business can be difficult and challenging at times, small business owners would have it no other way. They love the people they serve and their customers are the reason why they went into business in the first place. It's such a wonderful feeling to give them our support and say thank you. Small businesses are awesome!
Can Small Businesses Compete with Big Box Stores and Large Online Retailers?

Small business owners know that they are in competition with big box stores and large online retailers. And yet, they will always try to provide great customer service and competitive pricing, even sacrificing their already small margins to do so.

You may ask, "Why would a small business owner even try to compete with big box?" It is because these owners care about their customers and want to provide them with the best products and services. Small business owners recognize, appreciate, and are thankful for customers who make a conscience decision to shop with them, even when they may have to pay a little more or the store hours are not as convenient in today's 24 hour, 7 day a week shopping environment.

Yes, small businesses can compete, but to do so effectively with big box stores and large online retailers, it takes the ongoing support of all of us to make the decision to Shop Small. As a small business, My Pet Food Store relies heavily on consumers like you deciding to shop with us. We have been in business since December 2014 and we know this could only happen through the ongoing support and loyalty of our customers. We greatly appreciate you!!!

Thank You for Shopping Small.