Posted on
By My Pet Food Store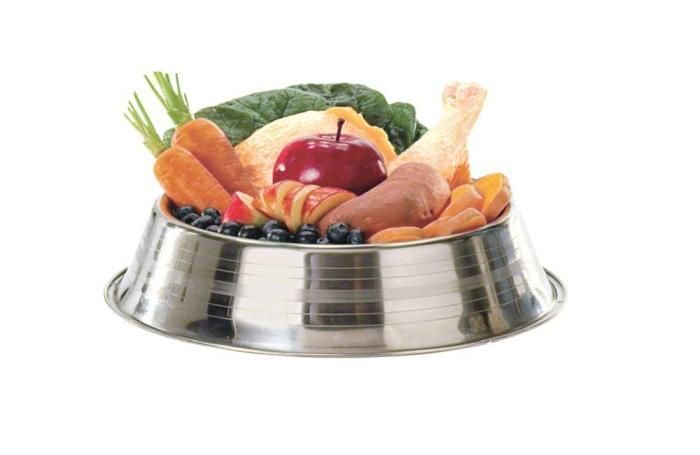 BECAUSE INGREDIENTS MATTER

The quality of your pet's food is one of the most important factors contributing to your pet's health. At My Pet Food Store we carefully select only foods with high quality ingredients. That is why you can take comfort in knowing none of our pet foods contain low quality ingredients and fillers such as corn, wheat, soy, or by-products.

Ingredient: Animal by-products
What is it?
(Meat by-product, Poultry by-product, etc.)
The parts that are left over after the edible parts of a slaughtered animal have been removed. This can include beaks, feathers, feet, undeveloped eggs, and other low quality parts of the animal.
What to look for instead?
Look for named sources of protein such as Chicken, Turkey, Pork, or Beef. Also look for high-quality sources such as deboned Chicken, deboned Turkey, Chicken Meal, Turkey Meal, etc.
Ingredient: Meat Meal
What is it?
Unnamed animal source. Can come from any animal source and doesn't necessary include beef.
What to look for instead?
Remove the mystery of the "meat" and look for named meat sources such as Chicken Meal, Turkey Meal, and Lamb Meal, etc.

Ingredient: Corn, Wheat, Soy
What is it?
In many low quality pet foods these are used as the primary ingredient. They are inexpensive and are used as fillers. Many common pet allergies can be directly attributed to these ingredients.
What to look for instead?
Look for whole grains such as brown rice, barley, and oatmeal, etc. Or grain free ingredients such as tapioca, sweet potato, and chickpeas, etc.

Ingredient: Corn Gluten Meal
What is it?
Rubbery residue left over after the processing of corn. Used to boost protein and as a binder. Very difficult for animals to digest. A low quality protein source as it is not easily absorbed into the body.
What to look for instead?
High quality named meat protein sources.

Ingredient: Propylene Glycol
What is it?
Similar to an ingredient used in antifreeze. Used as a preservative. Also used as a sweetener making product more palatable. Can cause severe digestive upset including vomiting and diarrhea.
What to look for instead?
High quality all natural pet foods will not have sweeteners added. Only look for foods that use natural preservatives such as Vitamin E.